About the Artist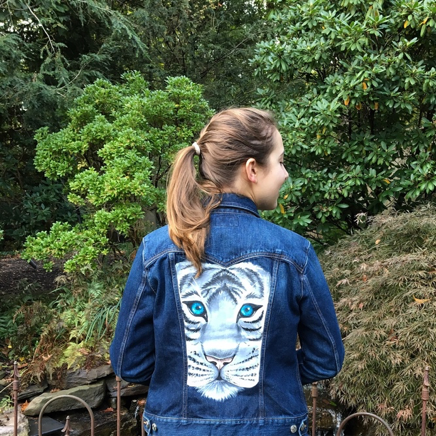 My name is Theresa Torraca, and I have been passionate about art for as long as I can remember. Canvas Kicks started in the summer of 2018, when I bought my first pair of converse high-tops. I remember the excitement of buying, painting, and wearing the original sunflower shoes, and it has led me to paint just about any clothing that I can. After painting customized items for family and friends, my work began to grab the attention of others: I would receive a lot of compliments and questions about where I found such a piece, which always made my day. I love the look of surprise when I tell them it's hand painted and answering their inquiries about the process. Seeing a desire for unique pieces, Canvas Kicks was born. Canvas Kicks became a collaborative platform for bringing people's visions to life on something they could be proud to wear. It all starts with a simple "I have this idea…" and through a series of iterative sketches, we can create beautiful and meaningful work.

Each piece has a story, and I would like to share some of them with you.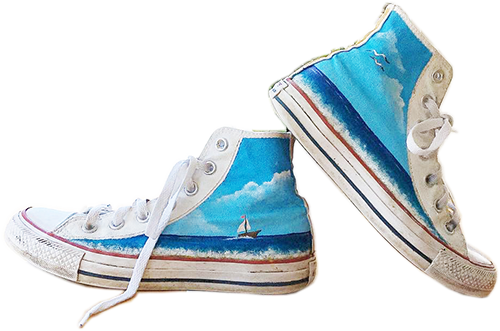 This pair was brought to me as an old beat up pair of high tops, with the customer hoping they could be revived into something new and unique. Therefore I painted the whole surface of these shoes, and now they're as good as new!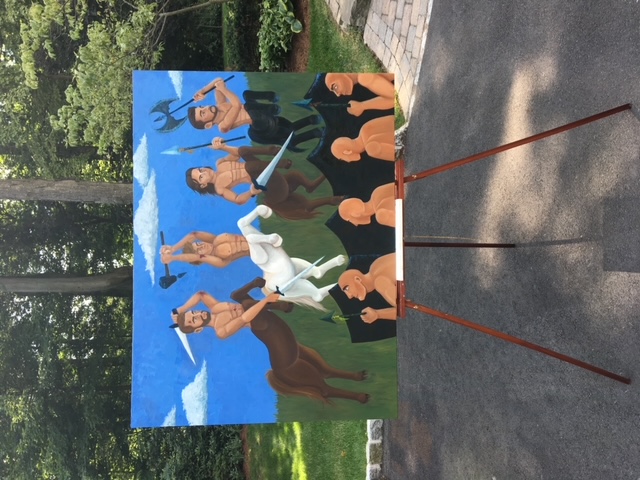 This 4ft x 5ft painting was particularly fun for me as it is the largest canvas I have ever worked on. It was requested by a set of roommates who wished to be depicted nobly as an army in battle to hang above their fireplace.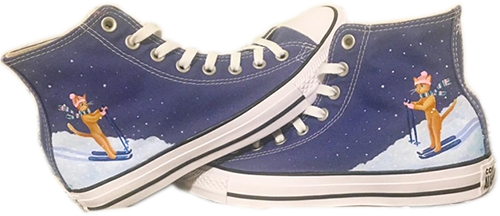 This order was a Christmas gift between two co-workers who recently switched to different companies. They asked me to make an inside joke of theirs into cute and fun holiday surprise.